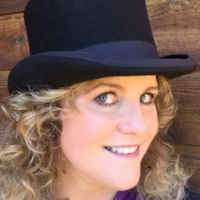 Diane J. Reed
Fiction, Romance, New Adult
Bestselling author Diane J. Reed has a Ph.D. in English & has always had a passion for books—whether popular, forgotten, or literary—as long as they touch her soul & make her want to tuck them under her pillow at night to remember in her dreams. She writes novels that are infused with enchantment, where characters dare to break through boundaries and believe in true love. She also has a soft spot for artisans & outlaws of the heart, those who burn brightly to live each day as a gift—because it is! She loves to hear from readers.
Video
Videos from Author Diane J. Reed
All good books have one thing in common - they are truer than if they had really happened.
Ernest Hemingway